The definition of culture can't be limited to national identity. Culture is defined by experiences, values, attitudes, and beliefs. And because culture is often described as "horizontal" marketers but must look outside their category to discover not only the next big opportunity also threats that might come from unexpected places.
Cultural moments affect companies, their people, and their products. Not tuning into them, means potentially loosing resonance and worse,  relevance.
To discuss what it takes to stay relevant in a world where audiences are evolving at the speed of culture and where customers are now more in control of advertising than ever before, the Marketing Society Ireland, hosted an event titled "Brands – a culture first approach" on 8th September 2022.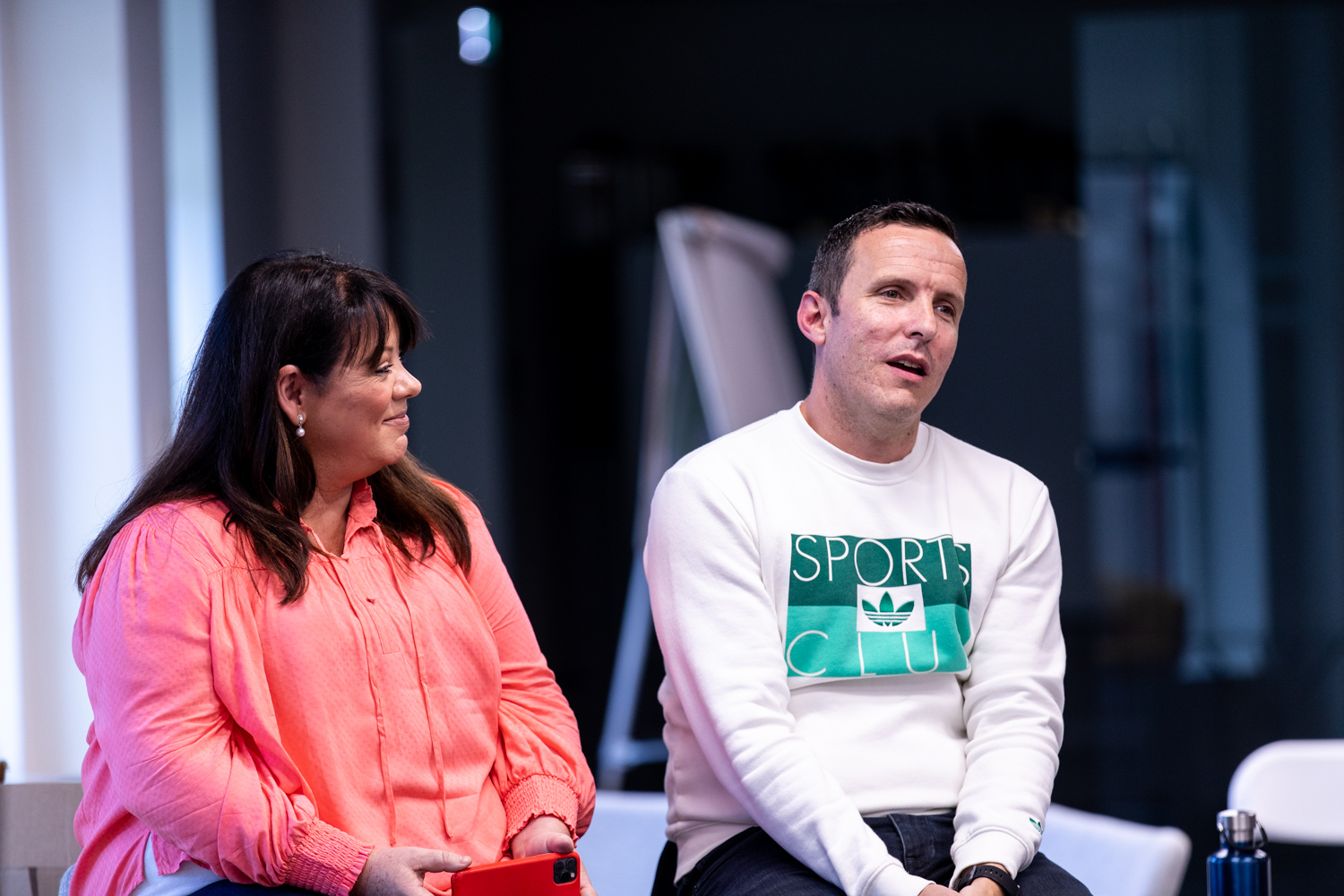 Joined by  Michelle Spillane from Paddy Power and Mark Brennan from Allianz, we heard how the betting industry and the insurance industry have leaned in to key cultural moments to drive brand and commercial growth.
Sharing insights from Paddy Powers creative campaigns, Michelle spoke a lot about the brands dna – one full of mischief, using key cultural moments as a jumping off point to launch some of the most iconic advertising campaigns in both the category and arguably in consumer marketing history.
Resisting the temptation to 'go dark' and pull marketing spend during the pandemic, Paddy Powers saw it as an opportunity to help build a connection with their consumers that would last well beyond the crisis.
That's the philosophy at bookmaker Paddy Power, which believes it is crucial for brands to actively shape the experience for consumers during the outbreak and stay "in it with them" as the crisis unfolds.
"As a brand, if you don't experience the pandemic in real-time with your customers, and appreciate how culture, society and brands shape-shift through this time, it'll be very difficult for you to jump in later on in the year," says Paddy Power's UK and Ireland brand and marketing director Michelle Spillane.
With this in mind, Paddy Power threw itself full-throttle into content. From the release of scripted comedy series The Mascot to content celebrating the wonder of Zoom video calls and all-star darts matches, Paddy Power is positioning itself as a mainstream entertainment brand.
Spillane believed that during the crisis brands should seek growth and engage existing customers. The Mascot, for example, is seen as a growth vehicle for Paddy Power, expanding the brand's reach into new audiences, while its From the Horse's Mouth podcast still aired despite all horse racing being in lockdown in a bid to keep in contact with audiences. The fact listener numbers have been maintained suggests this is working.
Collaboration has been key to moving at pace and Paddy Power has benefitted from an existing culture of developing ideas remotely and sharing them via Zoom with both internal teams and agencies located in Dublin, London and Madrid.
What was new, however, was individuals creating and editing content at home, although Spillane thinks having a low-fi style worked in the brand's favour.
"We ask our consumers 'who is Paddy Power and what is Paddy Power to you?' They always say 'It's like one of my friends down the pub' or 'It's like loads of lads running around making up loads of shit and having the best craic'. We lean into that, we perpetuate that and as a result we are quite low-fi, which makes us accessible,'" she explained.
Never shying from publicity, the brand has always sought talkability and has leaned in to the zeitgeist to access consumer sentiment and feelings, often navigating difficult subjects traditionally taboo.
This strategy however brave can and does carry risks and Paddy Power have never shied away from admitting they called it wrong. In the words of their own spokesperson "sometimes you have to cross the line to find the line".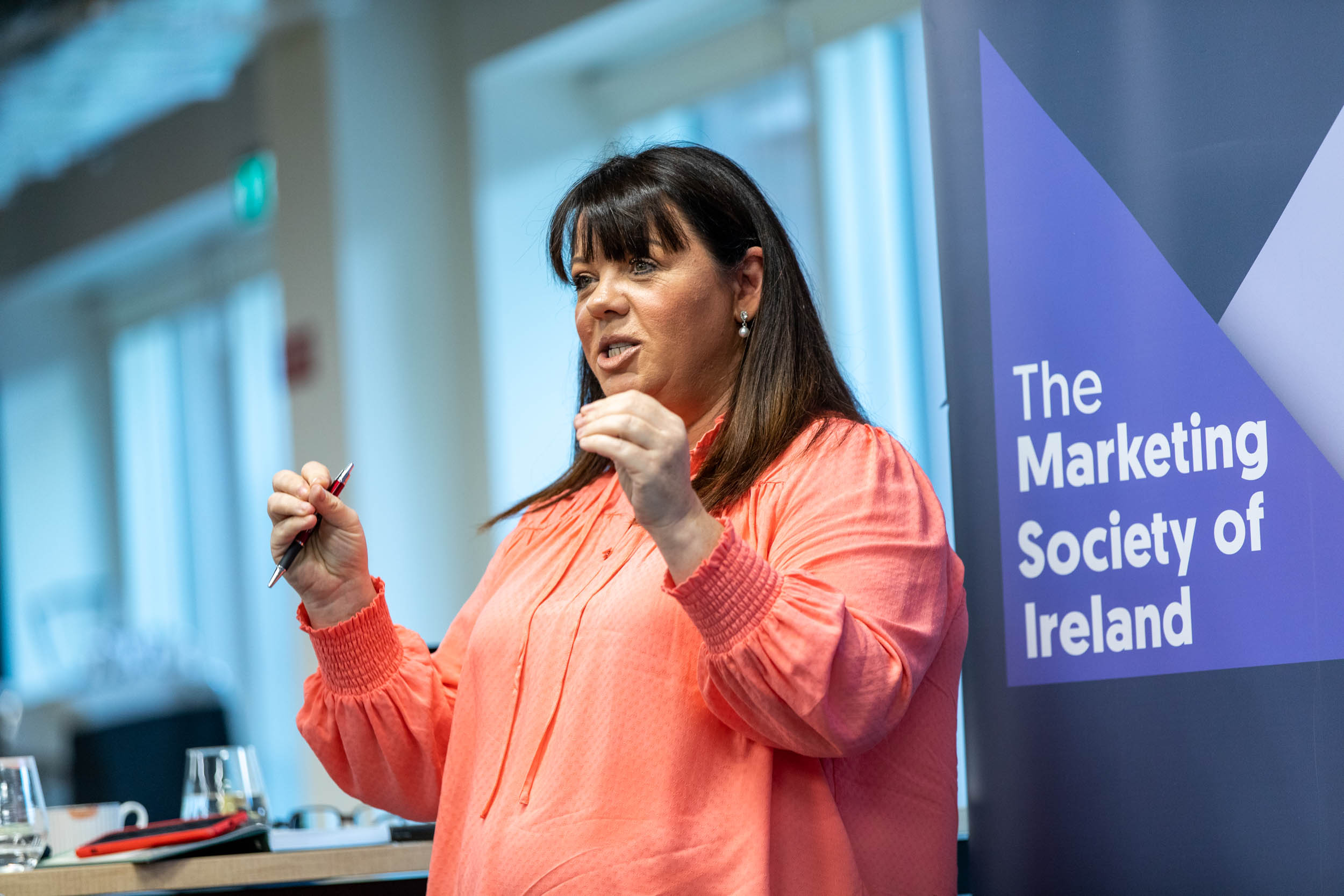 So when it comes to culture, they created the Paddy Power brand commandments – loose guard rails to help navigate how they use culture to build brand equity. Here's a quick summary of their key commandments:
Daring is different to being provocative or using shock tactics. Brands need to recognise the difference. Ask yourself are you brave enough to say the things people are thinking and talking about? We never met a line we didn't consider crossing!
Be always on the ball. Brands need to knit together both slow culture, which usually resides in strategic planning and fast culture which usually sits in the social media department to fully exploit the opportunities that present themselves. "We're reacting and acting in the moment. It's a big adrenaline buzz, buts its very expensive. Being culturally relevant does drive your numbers. During the 6 weeks of the pandemic… we went mental because we had permission to lean in to what was going on. We could lean in to culturally relevant moments. We were first up best dressed, took share which we kept. Its not just a bit of crack – its not self indulgent, its commercial".
Be sharp Witted- not slap stick. Know the difference!
We're one of your mates- we show up as relatable, one of your mates, someone you'd want to hang with. Always keep that mind .
But remember mischief, comes with a high probability of getting fired!!!
The spot light then turned to the insurance industry where Mark Brennan shared how Allianz defined their role in Culture through their involvement in Women's Aid.
There ambition was to move from #3 in the market to #1. "How do you get to number 1? For us we started the journey of cultural relevance".
Allianz's company purpose is built around securing your future- We secure your future.  "We needed a charity partner that aligned to our purpose. Partnerships are the places where we have the most permission to get involved in meaningful cultural conversations. To make an impact on the futures that we're securing" said Brennan.
During pandemic domestic abuse sky rocked by 43%.
"As a big player in the home insurance marketing, homes were protected but people inside them weren't. We don't insure relationships. If you get the shit kicked out of you, you're on your own. If your house floods we'll put you in a hotel. It doesn't add up!"
There were three strands to their partnership approach- employee /wellbeing, promote community action, drive public awareness and education.
To be culturally sticky they used a framework described in 5 simple steps:
1.Listen to your consumers.
2 Let others play with your brand.
3.Find your voice,
4.Action not just ads.
5.Keep good company.
This partnership has proved hugely successful for both Women's Aid and Allianz with their short film titled The Worlds Strongest Women. At the heart of this campaign, sits the powerful comparison between the world of physical strength that we are all familiar with, which is often portrayed as the only type of strength, versus the strength of the many women out there who are impacted by and living through domestic abuse.
It is also designed to start a conversation with everyone, as families, friends and colleagues must be encouraged to take the initiative to support victims of domestic abuse and to call out abusive behaviour.
The story focuses on four women who showcase real strength in the face of domestic abuse.
While this partnership has reframed our relationship with Allianz in a very positive way, what tips does Mark have for brands looking to build cultural stickiness?
Have a point of view and find your voice – a clear ambition. "We needed to create a talking piece to start life saving conversations. Big stigma around domestic abuse. Shame and narrative/tropes around domestic ….. constant representation in the media of people beaten, weak, helpless, battered, broken. In this context who wants to speak?".
 "We wanted to change the narrative.  We want to turn victims in to hero's.  These people weren't weak – they were strong. Strength was the thing that all of these women had in common. So we decided to flip the narrative. Real strength is picking up a phone to ask for help. Strength is constantly walking on eggshells. Strength is pretending everything's ok. Our campaign You're stronger than you think was all about changing the narrative".  
Leverage the partnership beyond communications- action not just ads: "We put in a domestic violence policy in place for our staff – paid leave, resources etc"
Keep good company . Our campaign had a total reach 3.5m 19% increase in calls to Women Aids, 282% site visits, €102k earned media value, 100% employee awareness, 98% employee pride, 128 employees completed training to date.