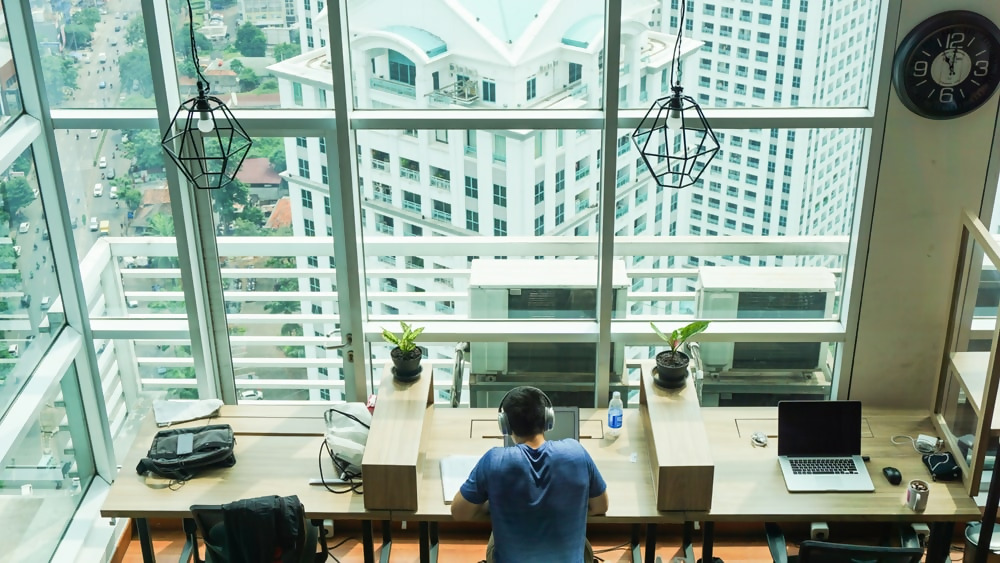 In a world where client relationships reign supreme, how do you build an optimal B2B digital strategy?
In a world where client relationships reign supreme, how do you implement an optimal B2B digital strategy to drive market share and revenue? Its predicted by 2020, that customer experience and digital sales channels will become the primary point of differentiation for B2B companies.
Brands that adapt to this new paradigm, stand to benefit.
But with so much choice and new trends emerging all the time how do you determine what to prioritise and invest in going forward?
B2B businesses are still in the early stages of the digital maturity curve, when compared to their B2C counterparts. According to research conducted in 2018 by Accenture http://tiny.cc/lkge9y a little over half of B2B companies only started implementing a digital strategy in the last 3 years and have still a lot of road to travel.
So if you're just starting out, how do you navigate through the noise and identity what's critical to have in your 2019 marketing arsenal?
Building a more omni channel customer experience:
Buyers engage with vendors across a variety of offline and online touchpoints, consuming information when it's convenient. When they eventually speak to a salesperson that interaction often occurs much later in the sales cycle.Today's customer journeys are no longer linear paths to purchase, and B2B journeys are particularly complex with multiple touchpoints. According to the research 61% of all B2B transactions start online, and 51% of customers turn to social media to do initial research. Customers expect to move fluidly between all channels available, both online and offline:
Purchase journey is more complex with more stakeholders involved.
Decision making takes longer.
When making purchasing decisions, buyers are doing their own research and reading online content (branded and non-branded) to self-educate.
Buyers have an expanding number of options for products and services and are becoming savvier.
By harnessing the right data, B2B marketers can craft savvier and more relevant omnichannel marketing messages. While in theory this makes perfect sense, the reality doesn't always match the expectation.
In research carried out by eMarketer and Accenture interactive in early 2019, fewer than half of B2B professionals surveyed in Ireland, North America and the UK said their company have customer data they fully trust to be complete and accurate.
For companies grappling with identifying the right data, its worth investing time, money and smarts in capturing accurate customer information, and integrating data sources and insights across activities and technologies. Any attempt at building efficiencies through omni channel customer experiences will be undermined if the quality of data is poor.
Building greater personalisation into your customer interactions:
While omni channel communications should be more the end goal, the channel itself doesn't really matter. Marketers today need to be concerned with one-to-one personalization at scale. From email to landing pages, advertisements and content recommendations, personalization isn't just for business-to-consumer (B2C) brands anymore. Segmenting and tailoring customer experiences to build greater levels of personalisation is a trend that's here to stay.The most advanced B2B firms are more deliberate and selective in how they reach their audience with many noting that the most effective content isn't one particular asset type over another but rather hitting the balance between context, timing, and content.When buyers feel their needs are met at every instance, the purchase process is no longer just a transaction but the beginning of a lasting, loyal relationship and strong CLV over time.
Reinventing the sales process to become more consultative:
Mature B2B organizations are shifting their salesforce to become more solutions-focused, and consultative. And they're investing heavily in technology and services that allow the salesperson to do that. Artificial intelligence is being tested and applied in new ways. According to Accenture research, 79% of companies in the US are now using chatbots for customer service, and 32% for payment processes. Similarly, 73% of companies are experimenting with augmented reality (AR) and virtual reality (VR) for customer service applications.With the rising popularity of personal voice assistants like Siri, Amazon Alexa and Google Home, B2B marketers need to be ready to adjust their search engine optimization (SEO) approach to capture voice search. To improve discoverability on search, marketers need to move beyond strategic keyword placement to create conversational content formatted in a way that is easily understood by machines.While voice search is still in its infancy, it could surpass mobile search within the next five years.
Adding technologies isn't the end game but rather an enabler:
About a third of businesses know that simply adding new technologies isn't the end game. Rather, it's the ability to use these emerging technologies— supplemented with new innovations such as natural language-based tools and contextual analytics search tools—to enhance the role of the traditional sales channel and create a better customer experience. By prioritizing tech, they can capture a holistic view of the customer, use data to create insights that address specific customer problems, and create tailored solutions that salespeople can then take to the customer.To conclude, building omni channel customer experiences, is key. But it isn't sufficient in its own right. Marketers need to be concerned with one-to-one personalization at scale and augmenting customer experience with new smart technology if they are to successfully reinvent the sales process and adequately meet buyers wants and needs across channels. It's a long play – less about once off transactions and more about nurturing customer lifetime values. While voice search is still in its infancy, it could surpass mobile search within the next five years.
Pinksalmon is a strategic marketing growth agency. If you'd like to talk to us, drop us a mail on meadhbh@pinksalmon.ie